About Jessica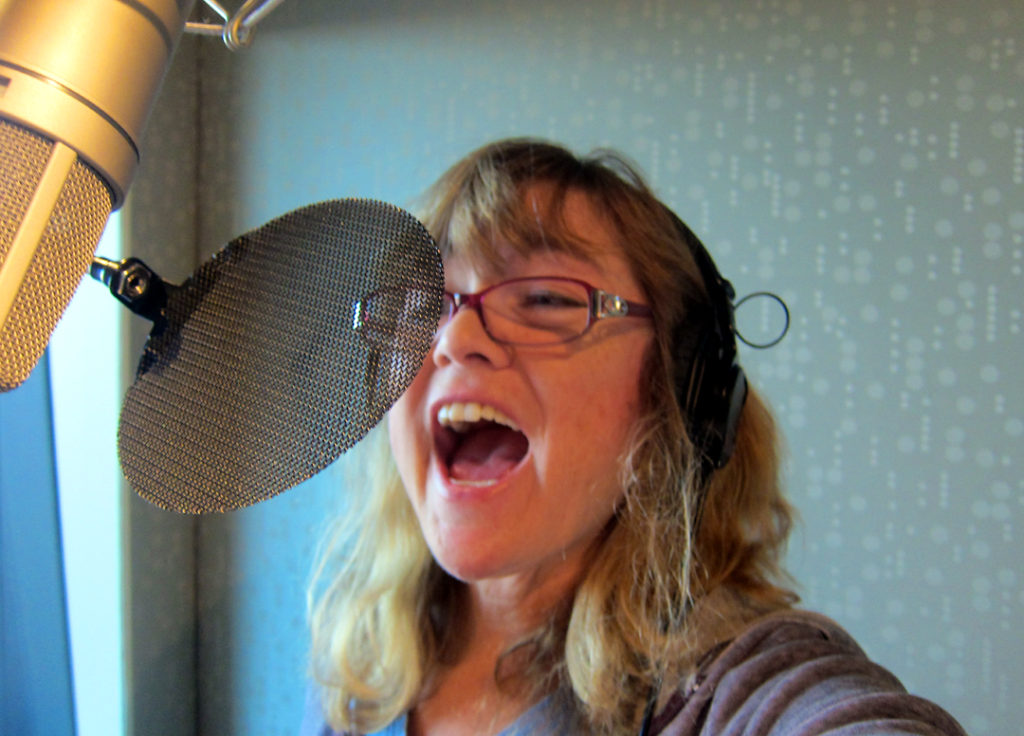 Over the past 15+ years, Jessica Straus has voiced a large variety of characters on 100+ video games, numerous animated series/films, and also lends her voice to narration, E-learning, promos, commercials, & toys for companies such as Lions Gate, Bethesda Game Studios, NC Soft, Electronic Arts, Bandai, Blizzard Entertainment, Cartoon Network, Activision, Miramax Films, Sony, Square Enix, Capcom, Namco, Mattel, Playmates Toys, Atlus, THQ, Konami, NIS American, Plantronics, Tamagotchi, Gateway Computers, a NASA non-profit program, and many, many more!
Jessica has always loved to act, create and use her imagination since she was a small girl, drawing cartoons for friends, putting on shows, and pretending to play with super heroes in her own backyard. She's glad she gets to play super heroes now...and villains...and so much more!  Voice acting just makes her happy!
Before voice over, she fine tuned her acting talents with a BFA in Theater Arts from UC Santa Barbara, A.C.T. Summer Conservatory training in San Francisco, assorted acting/voice over classes in LA, many stage performances at well-known LA theaters, and on-camera roles - all which led to her voice over success when her VO career took off.  
In her spare time, Jessica is a lover of the outdoors, animals, travel and experiencing new things.  She is a little bit tomboy, a little bit girly-girl, and a whole lot an adventurer.  Where ever she goes one may find her hiking, biking, snow skiing, swimming, rollerblading, attempting a new yoga pose on a sweat-smeared mat...you name it, she's done it.  Well, maybe not sky diving.   But she kinda experiences the thrill of "free-fall" when she's working in voice over.
"It's fun in a dark box!" says Jessica, going into a dark booth…smiling. 


"I love to use my imagination, vocal skills, and technical prowess to create unique and exciting reads, to keep myself, VO directors, and clients happy."       
"Thanks for the great session yesterday! …it was a big pleasure working with you , and your voices were brilliant!"
Received many times
"Hi Jessica, we want to thank you for your wonderful work today! We laughed and smiled so many times with your charming an endearing "little boy voice". Thank you for being so easy to work with and so reliably focused and patient. And thank you for making our songs come alive. Looking forward to working with you again soon. "
Note from Music Director of Animated Project
"Jessica has been the VO artist for all our e-learning modules in North America since 2013. She's a real pleasure to work with, never missed a deadline and always gets it right the first time. The quality of Jessica's raw recording makes our post processing in the UK a breeze. Perhaps most important, Jessica has a great voice!"
Phillip Wood, Director (Plantronics elearning) Volume Global