About Jessica
Born and raised in sunny Los Angeles, CA, I had a unique upbringing as I was raised by first generation, European parents (German & Swedish-speaking Fin) and many of my relatives still reside in Europe.  My family actually has a fascinating history of surviving and thriving during difficult times, which inspires and helps me to boldly move forward, evolving & changing with our world's current challenges.

My love of characters and acting started on my kid-friendly block in LA, where small audiences of mothers & small children flocked to watch me and my friends (and my cat) perform in shows I wrote in our protected, warm, and welcoming patio. I also loved drawing funny animal cartoons for my friends' entertainment.
Later, my love of the arts lead me to earn a BFA in Theater Arts from UCSB, after which I returned to LA to pursue an on-camera career, and I performed on numerous well-known L.A. stages.
My love for creating characters unexpectedly, yet naturally, led me into voice over when I began taking classes, made a demo and, luckily, I started booking jobs almost right away in games & anime.

You can hear my voice in all types of roles in over 150+ games, anime, and animations (I've actually lost count), including popular roles such as: Juri Han/"Street Fighter" series, Dr. Hypatia /"Dishonored 2" , Sasha/"inFamous", Blue "Wolf's Rain", Muzet/"Tales of Xillia", Pi/".hack//GU, Amazon "Diablo II", and many more!
And I also love doing narrations, promos, and commercials that inspire, educate, inform and motivate others…especially topics that have to do with outer space, climate change, and saving the world.
In my spare time, I enjoy many outdoor actives, travel and sports, and I'm a totally into yoga/meditation. I believe, deep down inside I am a mermaid as I enjoy swimming in all bodies of water. Oh, yes, I also love to write and sing.
I still believe in unicorns, the wisdom of cute cats, that super heroes can save the world, and in wacky, magical fairies who practice kindness, courage and are uniquely themselves. This is all in my imaginary world. But I hope one day… it will be real.

JESSICA JUST UPDATED HER HOME STUDIO SET-UP!!!
NEUMANN TLM 103
APOGEE DUET
ADOBE AUDITION CC
with SOURCE CONNECT
4.5 x 5.5 CUSTOM MADE VOCAL BOOTH W/ENHANCED WALLS, VAULTED CEILING & SOUND FOAM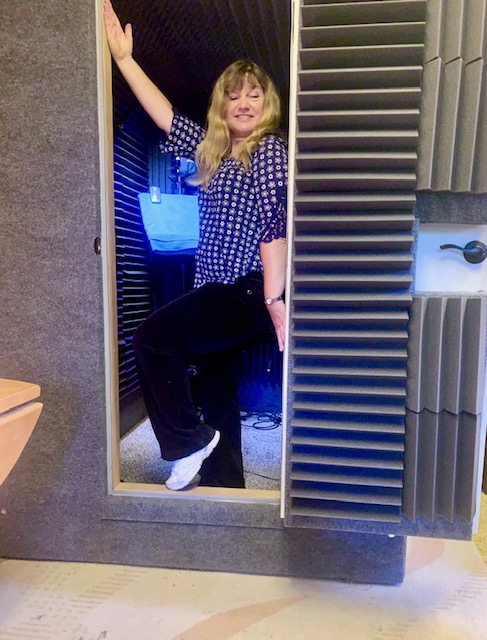 FAVORITE FUN GROUPS AND CHARITIES
Singing with Coco Love & Golden Bridge Choirs online when time allows.   https://cocolovealcorn.com/wonderland-singers  https://www.goldenbridgechoir.com  
 (past volunteer) Caring for Kittens with Kitty Bungalow - saving and finding homes for LA's homeless kittens: http://www.kittybungalow.org
Voice Over Testimonials
For her voice work as JURI HAN in STREET FIGHTER V, Jessica was honored to receive a BTVA nomination for BEST SUPPORTING FEMALE VOCAL PERFORMANCE IN A VIDEO GAME.
Nominated for BTVA's Best Supporting Vocal Performance in a Video Game
"I've directed Jessica in over 100 episodes of various animation series, including the award winning "FLCL" (Junko Miyaji & sexy secretary); "Mix Master 2″(Eva, Angang, & misc.); and "Kioka" (Beep & Boop). Her range is awesome, she's a huge pleasure to work with, always professional, easy to direct, and…she makes me laugh".
Marc Handler (Animation Voice Director & writer)
"Thanks for the great session yesterday! …it was a big pleasure working with you , and your voices were brilliant!"
Received many times
"Hi Jessica, we want to thank you for your wonderful work today! We laughed and smiled so many times with your charming an endearing "little boy voice". Thank you for being so easy to work with and so reliably focused and patient. And thank you for making our songs come alive. Looking forward to working with you again soon. "
Note from Music Director of Animated Project
"Jessica has been the VO artist for all our e-learning modules in North America since 2013. She's a real pleasure to work with, never missed a deadline and always gets it right the first time. The quality of Jessica's raw recording makes our post processing in the UK a breeze. Perhaps most important, Jessica has a great voice!"
Phillip Wood, Director (Plantronics elearning) Volume Global